Please ensure your child is safe on their journey to school and on time.
If you are not personally dropping your child off at school, how will you know if they arrive? How will you know when your child is old enough to walk home by themselves? At school we believe that most children aren't old enough until they are in Year 6 – and some not even then. Perhaps they could walk with a friend or another family if you cannot be there?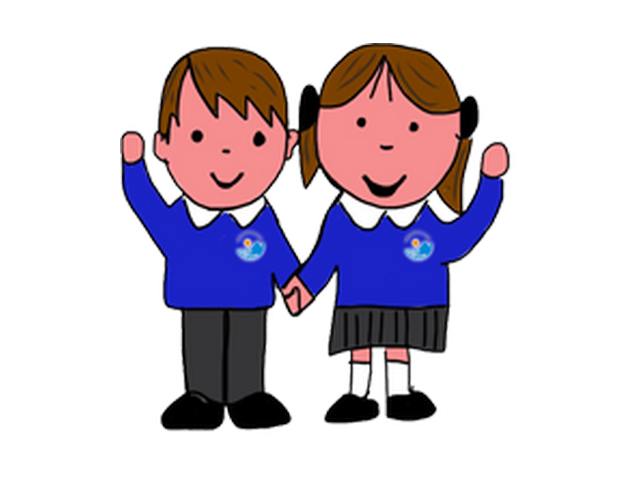 We believe that children should NEVER walk to school or walk home alone. If your child is not at school we will ring you.
School is open to accompanied children from 8.30am. This means that you can come in and change reading books, get settled, work on the morning activity. The teachers will be in the classrooms from 8.45am. All children are then welcome to come into the classrooms as they will be supervised.
If you need to drop off your child earlier than 8.45am and you cannot stay with them you can book them into Morning Club. Ask at the office for further information. Morning club can be available from 7.30am.
If your child is off and you have not left us a message informing us, we will ring you to enquire as to the reason for absence. This can be some time after the registers have closed depending on the number of children absent. Please get in touch if you have a message from school, as the absence will otherwise be unexplained.
At the end of the school day we will dismiss your child at 3.30pm. The infant children are dismissed from the classroom when the teacher sees the parent at the door. KS2 staff will wait in the classroom areas for all children to be collected. If you are going to be late or someone else is collecting, please let school know. We run an afterschool club, which you can book your child into if you are working or if you are going to be late.
Please discuss with your child what to do if you are late, if they are worried about strangers when walking home and safety in the village in general. Children should not be walking to school or home alone, unless you are confident that your child is capable of getting home safely.
If you would like to discuss the safety of your child on the way to school, at school or on their way home please come in and see us.