Class 3 took their learning about rocks outside to the beach.
The children had a 5 minute challenge to collect and place as many stones and rocks into one pile. This was followed by a discussion about their estimation of how many stones they had collected. (Estimates ranges from 24-352).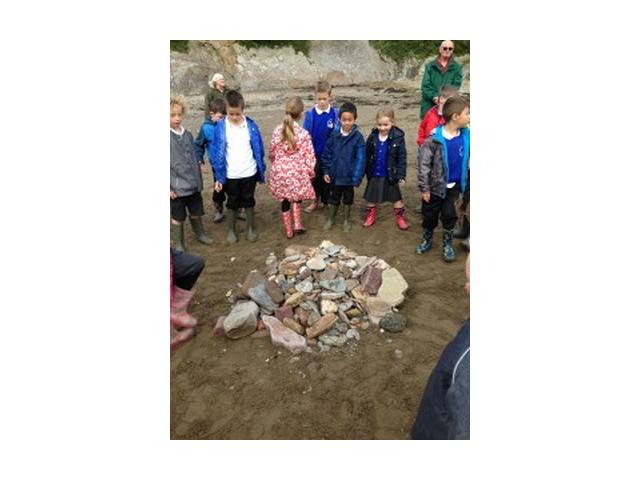 Children worked in groups to select and sort the stones into piles of their own specification. Each group had a chance to visit their friends work and try to guess how they had sorted their stones. Can you guess?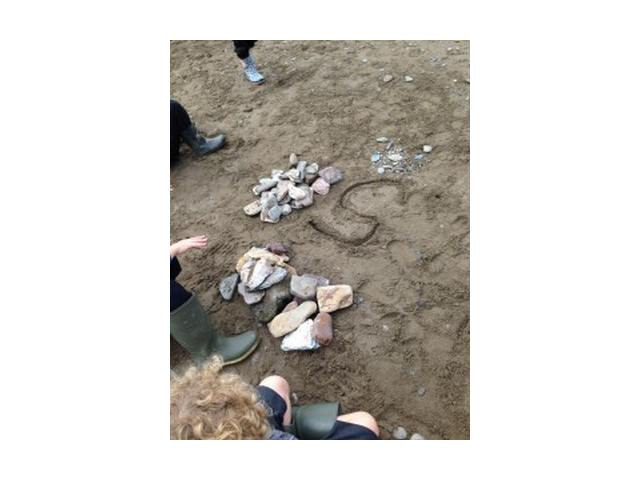 We followed this by looking at different locations around the beach to see how humans had used rocks or created reinforced areas. We considered why certain rocks had been used.