Combe Martin Primary School's beach clean in association with Surfers Against Sewage took place on Friday 6th November, on our very wet village beach. All classes except for Reception made their way to the beach along with all the teaching staff and a huge amount of eager parents supporting our clean.
We had originally intended to visit the beach first thing in the morning to enable us to clean all areas of the beach as the tide was out. But, due to adverse weather conditions, which might have meant that the children would have to sit in wet clothing for the rest of the day, Mr Hockley postponed the beach clean until the afternoon. The parents who had arrived to help out were hugely understanding and happy to return after lunch.
In total, we had around 130 children at the beach with 5 teachers, 2 student teachers, 4 learning support assistants, plenty of fantastic parent helpers and 1 headteacher. We managed to clean 22kg of rubbish from the beach in around 3o minutes, before retreating back to school.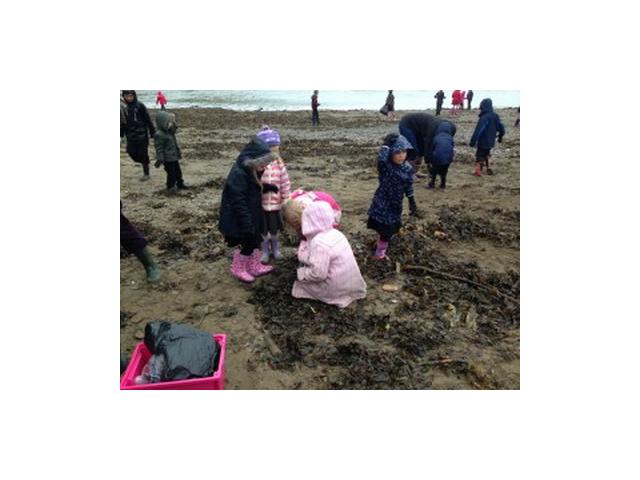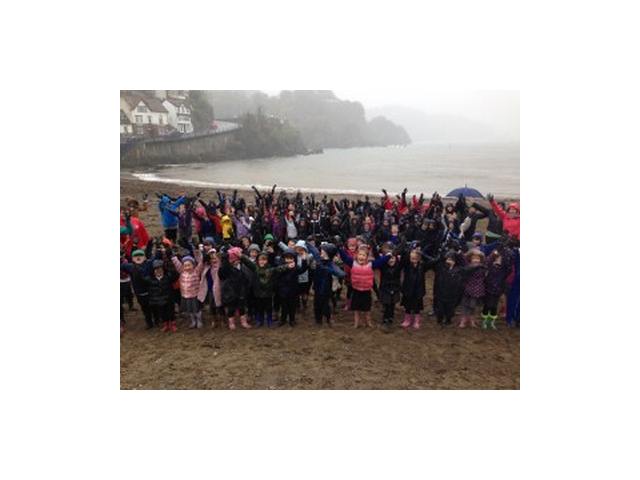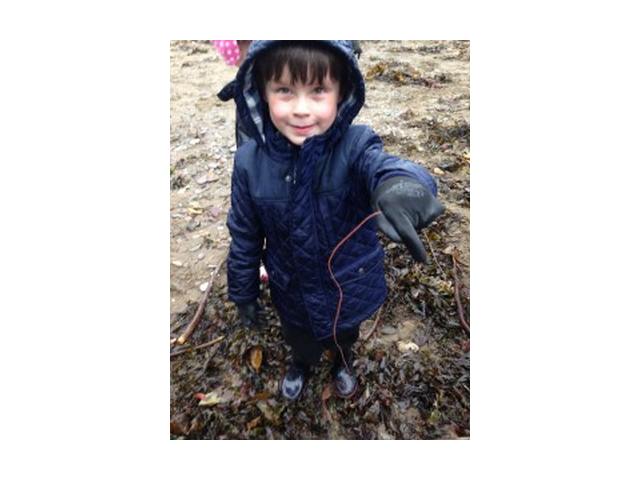 With the 22kg of marine litter we cleaned, we separated it according to the materials that it comprised. Here is a break down of the different materials:

Plastics – 8kg, 36%

Fishing line and rope  -5kg, 23%

Fabric and clothing – 4kg, 18%

Glass – 2kg, 9%

Wood, Metal and Ceramics all 1kg each and 4.5%

The results of the communities efforts were shared during an assembly in the afternoon which was attended by some of the parents who supported during our beach visit. The audience learnt the importance of removing foreign objects from the beach. The effect that they have on marine flora and fauna, visitors to the beach and the children themselves. The children had a chance to estimate how long items found during the beach clean would take to break down in the water. Many were shocked at the lengths of time involved, but this went a long way to reinforce the need for us to help clean the beach.

Well done everyone, and a huge thank you from Mr Hockley for you support.

Posted in: