The mind is everything. What you think you become – Buddha
After Easter we look to the new. This is a little out of our educational timeline but we do love to jump on any passing train (of thought) and speed into the new and brighter future grasping firmly onto our rediscovered positive aspirations. We have a lot to look forward to and a lot to be mindful of. With this term come SATS and assessments for the children. this can be viewed as the end of our Y6's journey at CMPS or the beginning of the next stage in their lives. I much prefer to look on it as the next stage. We know we are doing our jobs when we send young children who are ready to leave us to their next class or school. This need to move on to the next challenge is natural and shows that the child has developed and a love of learning that needs to be continued. New beginnings.
Recently I had a long discussion with a family member who is very dissatisfied with the school her son attends. It got me thinking quite deeply about the role of the parent in education and the changes that we are going to be forced to make here in CM. Budgets are decreasing and they are going to have quite a large impact – however, as parents, we still need to see the best happening for our children. This cannot be done alone. Neither school or home can educate children to their potential in isolation. We have a very good relationship with a lot of parents but hardly see others. I see children immersed in reading and sharing their love balanced against children openly upset because their parent won't read with them at home. I have parents asking how they can help and give their children the best possible start and parents who we cannot reach. Everyone has their own life and circumstance but when we all come together there is only one possible outcome – the best chance for YOUR child possible. I post as few pictures of my children on Twitter not to show off but to create an opportunity for discussion. My child did not get a good level of development at Reception (putting him in the lowest 20% of his school). He is a summer born child and he was 5 weeks prem. At the last parents meeting we were told he's on-track to achieve age related (he's in Y2). This is great to hear but I get more of a buzz from him picking up a book at 6 years of age, sitting in the garden and reading to himself. Unprompted and completely enjoying himself (after he's played in his tree house, been out on his bike, played with his sister and been out for a 'coffee' with the family around town).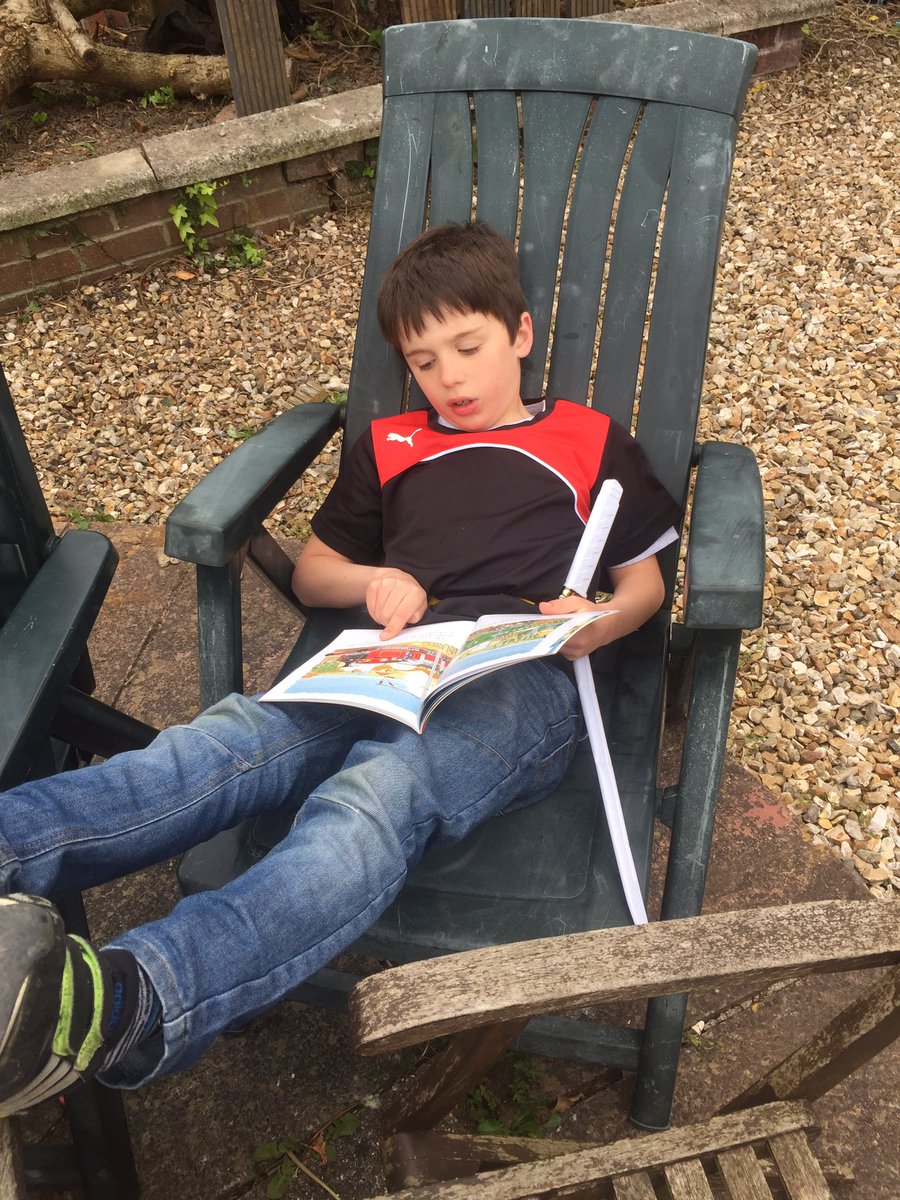 We will again be looking at how we can provide this at school and I will be reaffirming the message with the teachers that they must engage with the parents to make this happen. Thank you to all the parents who are there – making it work. To the other parents – how can I / we / school help you? We will be looking at new ways of getting information out to you. I will be asking to see you to talk about your children. It is really worth re-reading some of the material on growth mindset. How we speak to children and each other. What we are trying to achieve. I like to think we are trying to achieve happiness. This video really spoke to me… happiness-v-fun! The key message (and this video is for grownups) is choice. How can your choices make you a bit happier everyday. Obviously, we would be happier if your children were doing really well at school. Education unlocks opportunities and creates chances…
Easter is a time for regeneration… for everyone.