A HUGE thank you to the Friends of Combe Martin for fundraising,
parents and local people for their time, effort and support creating a magnificent climbing wall for the children.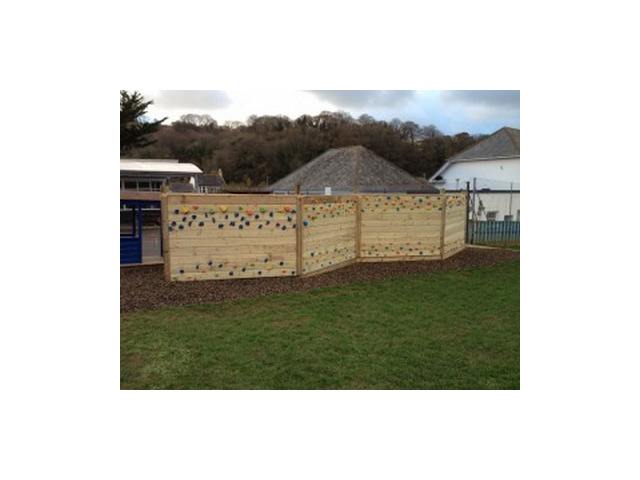 There will also be a chalkboard on the back for the children. It's a fantastic resource for the children to use and develop new skills! Thank you to all parents who were involved. We had help for a hour to a full day with some local residents giving up a day of work to help with the 'hard labour'.
A true community effort. THANK YOU on behalf of all the children.
The Friends of Combe Martin are currently helping to raise funds for the development of the playground and outdoor area.
Do you know an artist or sculptor who would work with the children bringing exciting art and design into the learning environment? We would love to start some exciting projects that will inspire the children in their own environment.
Thank you!