Class 4 Newsletter Autumn 2017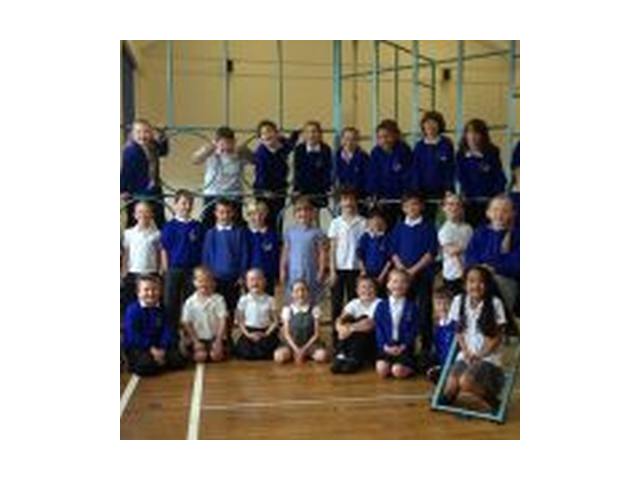 Dear Parents, Carers and Children
I hope you have had a fantastic summer break with your families and are ready for the new school year in Class 4. A real 'high' light for me was walking to the summit of Scafell Pike with my son, his first mountain!
This term, we will get back straight in to our learning with the topic, 'Harmony and Conflict'. We will be focusing a great deal of the learning around the Michael Morpurgo's book 'Friend or Foe'.  The book has a real moral dilemma within it which will allow us to look closely at our own 'moral compass' , study the evacuees and what it might be like to be a refugee now. In addition to this, we will be looking at the local and more distant ecology of moorland, coastal and farmland habitats. We are planning a couple of school trips to give the children real life experiences of the geography of Dartmoor and Exmoor which will be linked to their writing, science, geography, history and art learning.
In Literacy, we will be writing in a couple of recount writing styles, journalistic writing and after half term focusing on writing fiction.
In Maths, we will be starting the term looking at number sense, place value. This will be followed by the usual progression of learning Additive, Multiplicative, Geometric and Statistical Reasoning.
In Science, we will continue the theme of 'Harmony and Conflict', by looking at habitats and finding out how we are impacting on them in different ways. How can we help to bring any habitat in conflict back to harmony?
In Geography, History and Art, we will look at the geographical features of different habitats, learning about the history of the areas (particular focus on the 1st and 2nd World Wars) and developing our ability to sketch different landscapes.
Sea School learning will continue this term, linked to our Science work on habitats and ecology with a Beach Clean organised by the North Devon Area of Outstanding Natural Beauty, a workshop on Marine Litter with Maya Plass (Marine Ecologist and Educator) at the village Museum and a BioBlitz at Lee Bay with the Marine Biological Association in conjunction the North Devon AONB.
P.E. will continue on a Thursday afternoon as usual. I am very excited to be teaching P.E. again. Please ensure that your child comes to school with a full P.E. kit in every Thursday.
Class Dojo, I have already created a new class on Dojo for us. I will use this to inform you all of any messages regarding Class 4's learning or school notifications. As a parent myself, I know the value in being able to contact my children's teachers regarding their learning. Class Dojo is great for this, especially if physically getting into class to see me is tricky. I will endeavour to be free to meet with any parent before or after school.
At the start of the day, school is open from 8:30am, but all children must have an adult with them until 8:40am when the teachers will return to class after the morning briefing. It is a health and safety issue to have any children unaccompanied in class, so please wait with them. Register will be taken at 8:50am.
 At the end of the Day, the cloakroom area for Classes 3 and 4 is… compact. Therefore, for health and safety reasons, we do ask the parents of Classes 3 and 4 children to remain outside to collect their children at the end of the day. Thank you for your cooperation in this matter.
I will organise a meeting open to all parents in the first week to explain the school's expectations for home learning and outline our exciting learning this term. This is a good opportunity to answer any questions that you may have.
Thank you once again for all your support.                                                                                    Mr  Hockley (Class Teacher)